ResEvo specializes in data processing and visualization. The company developed the ASK.BI platform, which it implements and deploys to end users. ASK.BI is a platform that processes, aggregates and visualizes all the desired data of a company in one place. With over 15 years of experience in analytics, ResEvo provides expert assistance in system implementation, helps improve processes and prepares data that enable their customers to make the best possible business decisions. In total, ResEvo solutions are used by more than 3,000 users from over 100 companies.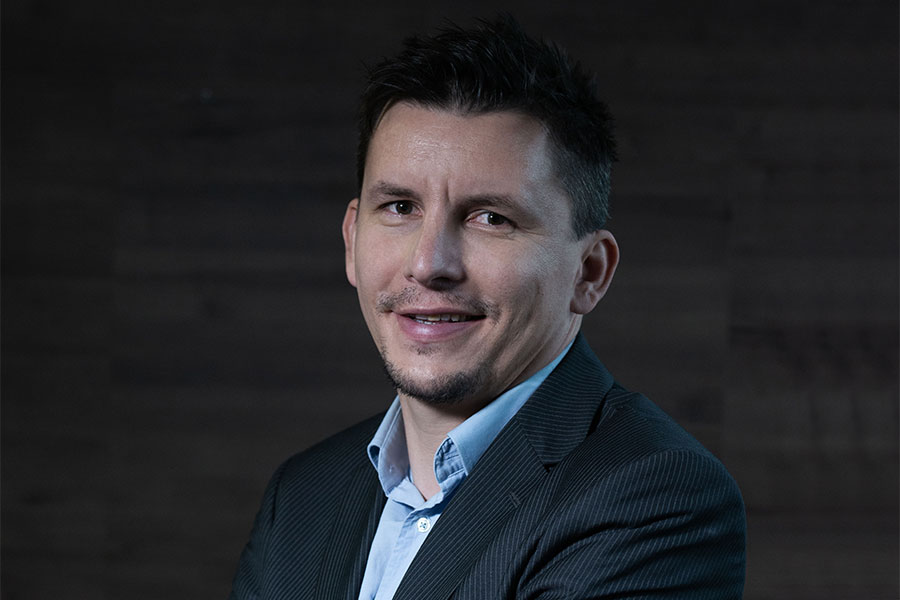 We prepared an interview with Klemen Kovačič, Service Manager at ResEvo d.o.o.
1. What are you planning to present to the PANTHEON conference participants?
We will show them how to provide a company with efficient business analytics. We have prepared a simple example that illustrates the key building blocks of the solution.
2. Do you have a special offer for PANTHEON conference participants?
We will hold a prize draw. From the business cards collected at the stand, we will draw an individual/company to receive an ASK.BI platform with 5 licenses.
3. How is your company contributing to digital transformation?
To begin with, why is digital transformation necessary in the first place? In my opinion, the answer is simple, it lies at the very heart of how organizations work: it is about being more efficient in the management of resources. In today's business environment, simply maintaining a certain level of efficiency is no longer enough. It is necessary to ensure growth, which must be sustainable. This is why, sooner or later, companies are faced with the need to operate more efficiently. I add a quote from Peter Drucker: "You can't improve what you don't measure."
We develop, implement and deploy the ASK.BI software solution, which provides a quick and easy insight into information that each individual needs for work in their organization. This information is tailored specifically to their needs and therefore easier to understand and faster to process.
4. What do you see as the key factor in accelerating digital transformation in a company?
The key to accelerating digital transformation is to make all employees aware that the digitalization process is inevitable and that it will improve and facilitate the work of all stakeholders.
5. How do you plan your business in the light of the forecasts of the coming recession and energy crisis?
Like most of the business community, we have become more conservative in our investments. We are trying to ensure further growth by improving our efficiency, and we have "frozen" decisions related to new hires for a while.
6. What advice would you give to companies facing challenges in digitizing their business?
Above all, it is important that companies take a targeted, focused approach to digitalization and that these actions are properly communicated to employees and supported by the company's top management. In my opinion, digitalization is more an organizational project and less a technological one. In general, the companies are already familiar with technologies, however, their impact on a company's business depends primarily on how they are used.
The key to digitalization is a good understanding of the organization's business, good documentation of business processes and their impact on creating value within an organization. This provides good guidance for setting priorities, that is the order in which companies should approach their digitalization. As I mentioned earlier, digitalization should be very focused and with clear objectives.