At the ŽEJN Group, we believe that by using existing digital tools more efficiently, we can dramatically increase the efficiency and performance of organizations. To this end, the ŽEJN Group has companies in Slovenia and Germany where it helps clients to make better use of their existing tools.
PANTHEON users already have an excellent basis for working efficiently. By obtaining improved in‑house knowledge and making certain upgrades, they can make the most out of the system and thus increase the success of their own business.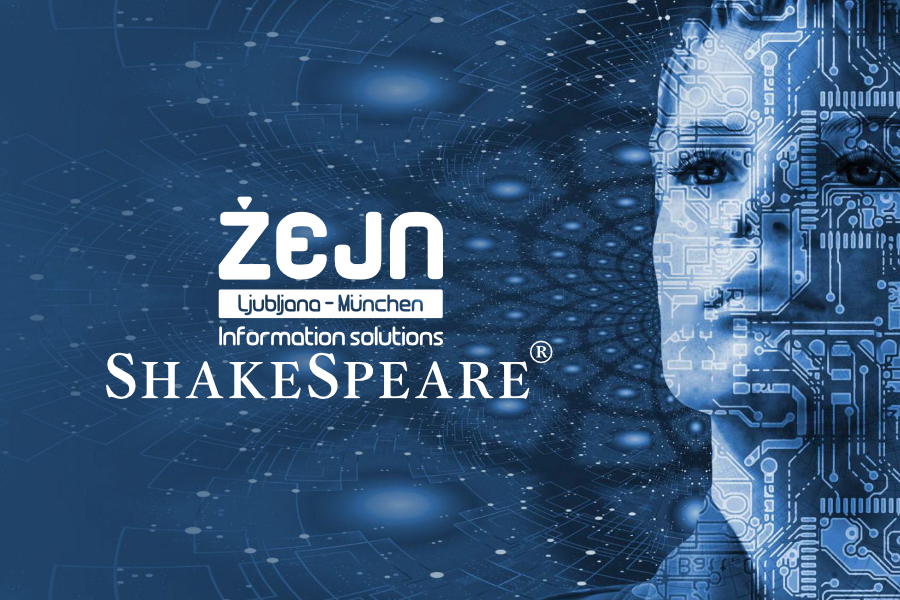 We prepared an interview with Mr. Ernest Žejn, CEO of Žejn.
1. What are you planning to present to the PANTHEON conference participants?
We will present how important it is to effectively manage contracts, starting from their automatic preparation based on templates to the workflow within companies, e-signing and long-term contract management with its elements.
By improving its contract management, an average organization can not only save up to 17% of its financial resources, but also minimize its legal and operational risks and reduce the workload on its administrative staff.
2. Do you have a special offer for PANTHEON conference participants?
We prepared special sweet treats for conference participants visiting our stands.
They will also receive a free business analysis provided by top automation/robotization experts from 42DBS GmbH, who help small and medium-sized companies in West Germany with important decisions of digitalizing their business.
3. How is your company contributing to digital transformation?
We help our users understand their priorities, make strategic decisions and implement robotic/automated business processes (workflows). All of these are key to improving operations and reducing unnecessary administration in today's rapidly changing business environment.
4. What do you see as the key factor in accelerating digital transformation in a company?
The key factor is mutual maturity: the maturity of the supplier and the maturity of the organization to build an efficient and professional work team that achieves immediate results from automating work in a highly agile and administration-free way. Maturity is evident from the fact that, although the results are immediate, the application of the methodology is such that it is embedded in the long-term strategy and introduces a platform in the transformed company for further rapid and effective digital improvements that the transformed company can carry out on its own without external providers (the NO-CODE concept).
5. How do you plan your business in the light of the forecasts of the coming recession and energy crisis?
We plan to grow our business rapidly. All clients from Germany, Austria and Switzerland, including those from the countries of Southeast Europe, predict a strong focus on business optimization and reduction in administrative workload in 2023. As this is also our primary focus, our competences and key personnel are currently the most sought-after services in the German-speaking countries.
6. What advice would you give to companies facing challenges in digitizing their business?
Advice #1
Long-term sustainability is of utmost importance. Please note that "digitalizing your business" is not a one-off process or a simple tool off the shelf, but a sustainable business process that will accompany you in all future decades of your successful business.
If you are thinking about which business processes you need to digitalize/automate, this is a step in the right direction. However, you do need to understand how much the world has changed, how much the new upcoming generations expect a high level of digitalization and that next year you will probably digitalize/automate a business process that you do not know about today.
So, it is very important to carefully select your partners for this process, not through the lens of a single project, but as a long-term platform through which your company will need to implement all internal and organizational innovations for decades to come. It is wise to pay attention to solutions that enable the so-called NO-CODE concept, which means that companies digitalize and automate their own business processes with minimal or even no IT skills, completely on their own, without external IT support companies.
Advice #2
Every organization in the world has been facing a drastic shortage of IT staff for the last two years. It is therefore crucial that, when choosing solutions and suppliers, you opt for concepts where organizations themselves can modify, update or even create new digital and automated business processes.
Advice #3
Never think only about digitalization. Digitalization is a path, automation is the destination. Every organization needs to be goal-oriented and understand that, at the end of the day, the project of "digitalizing their business" is successful only and *exclusively* when there is less work for employees at the end than before the process was put in place.